Peter's flower border

This is the sunny south-facing border that even in early September is a blaze of colour.

A bench upon which to ponder

Peter's garden is typical of many in having a lovely old bench in a sheltered corner.
The GQT Summer Garden Party 2014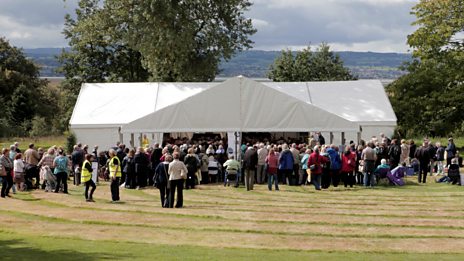 Tickets are available for the event at the National Botanic Garden of Wales.
Free download
As well as fresh ideas and inspiration, the Gardeners' Question Time podcast offers solutions to…
Buy online
Available on: CD or Audio download
From suppliers including: Audible.co.uk, BBC Shop, iTunes