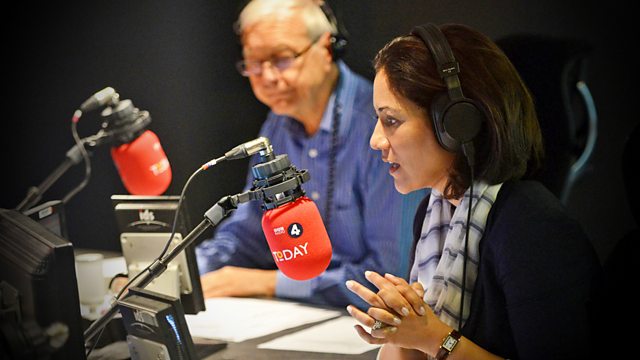 07/09/2012
Morning news and current affairs presented by Jim Naughtie and Sarah Montague, featuring:
0810
The European Central Bank is promising to buy bonds from indebted government in the eurozone, under strict conditions, to try to stabilise the currency. Peter Spiegel, Brussels bureau chief of the Financial Times, and former chancellor Lord Lamont, give their thoughts on how these latest measures will affect the future of the eurozone.
0818
Investigators in France have been giving more details of yesterday's shootings at a beauty spot near Annecy in the Alps, including the information that three of the four of those killed were shot in the head. Imogen Foulkes reports from Annecy.
0823
Panorama on BBC One tonight looks at excessive drinking among the older generation. Joan Bakewell, who has put together tonight's Panorama, explains the issue.
Last on