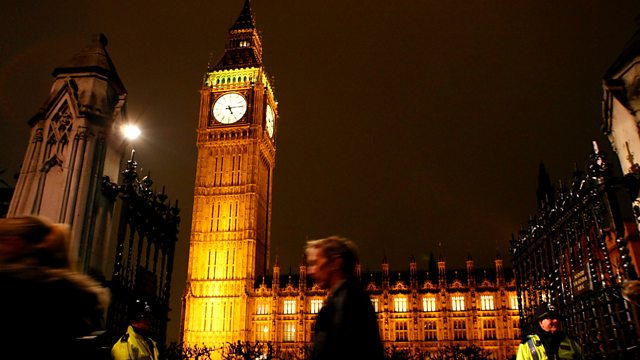 06/09/2012
Rachel Byrne covers the best of the day's debates in the House of Commons ----- where the Government has unveiled its latest ideas to streamline the planning process in England, and where there's been a lively reaction among MPs to the week's ministerial comings and goings.
Also on the programme:
* Chris Bond covers the latest developments in the saga of London Metropolitan University and its granting of student visas.
* Simon Jones follows the day's main debate in the chamber on immigration.
and
* Viv Robins analyses the performance of the Home Secretary Theresa May as she talks to a committee of MPs about the initial problems with security arrangements at the London Olympic Games.
Last on