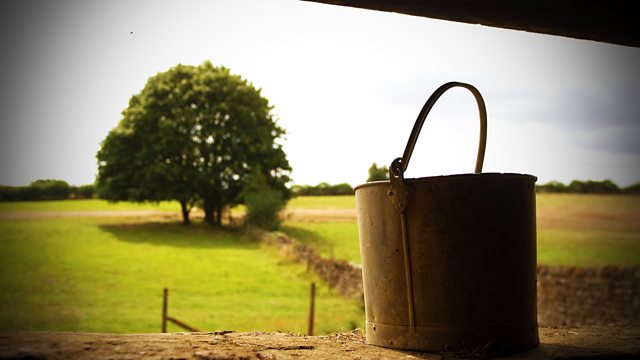 06/09/2012
David and Adam are overseeing the calves at the milk-bar when Lynda pops round to enquire about an oak tree. She has heard that the Wards want a crown reduction but has a feeling there is a tree preservation order on it.
Obtaining no information from David or Adam, Lynda goes to Mike. She also offers a supportive word and suggests Vicky will be an excellent mother. Later in the evening Mike confronts his wife. He is upset that Vicky has told people outside of their immediate family about the Down's syndrome diagnosis. She thinks Mike is being unreasonable.
Bored Pawel is disappointed that Adam is not at Honeysuckle Cottage. Ian invites him to stay for dinner and offers him a glass of wine while he waits. Once Ian has prepared the meal he joins Pawel. They chat about the phone calls Ian had been receiving from contestants asking for breadmaking tips. Pawel states that Ian is attractive and swoops in for a kiss. Ian firmly tells Pawel his actions are out of line, and when Pawel doesn't get the message he is asked to leave.
Adam is shocked to hear the news, but Ian attempts to reassure his husband he wasn't tempted by Pawel's advances.
Last on