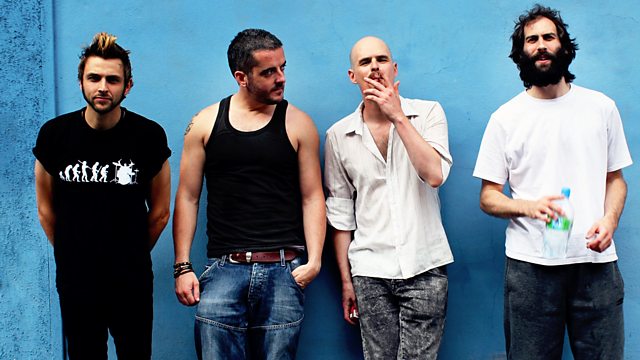 Collider in Session
Kevin Le Gendre presents new rock-improv quartet Collider in an exclusive session. Describing themselves as a 'completely improvised bludgeon to the ears', Collider bring together four members of the Leeds Improvised Music Association collective. Drummer Chris Bussey and saxophonist Chris Sharkey comprise two-thirds of TrioVD, splicing electronica and abrasive rock influences. Pianist and composer Matthew Bourne has been at the forefront of the British left field for a decade - his solo album Montauk Variations earned great acclaim earlier this year, while he has also recently appeared on Jazz on 3 at last year's Adventures in Sound event featuring in Rabbit Project, an electronic band led by Collider's bassist, Dave Kane. Also on the programme, Kevin and guest critic John Fordham rounud up the best new releases.
Presenter: Kevin Le Gendre
Producers: Peggy Sutton, Chris Elcombe.
Last on