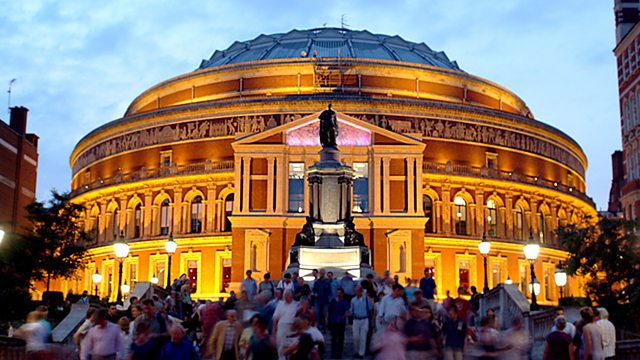 Prom 68 - Bach
Live from the Royal Albert Hall, London
Presented by Christopher Cook
In the second of his two Proms, organ virtuoso Cameron Carpenter continues to explore the music of the grandfather of composers for the instrument - J S Bach - in works performed both as Bach originally wrote them, and as reconceived by Cameron Carpenter himself.
In the former category, this afternoon's Prom includes the well-known Fantasia and Fugue in G minor; in the latter, the famous Prelude and Fugue in D major, in a version cross-fertilised with the music of Gustav Mahler. And, in between, Cameron Carpenter demonstrates his prodigious abilities in that traditional organist's art - improvisation.
J. S. Bach: Fantasia and Fugue in G minor, BWV 542
The Well-Tempered Clavier Book 1 - Prelude and Fugue No. 15 in G major, BWV 860
Improvisation on the Bourrée from Cello Suite No. 3 in C major, BWV 1009
J. S. Bach and Mahler, arr. C. Carpenter: Syncretic Prelude and Fugue in D major
Cameron Carpenter (organ).
Last on