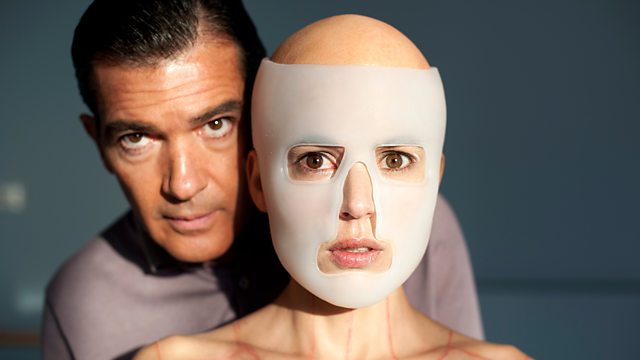 The Skin I Live In
Spanish psychological thriller in which, following the death of his wife in a car accident, an eminent plastic surgeon strives to create an indestructible synthetic skin which could have saved her. After many years spent researching and experimenting, against all medical ethics he is ready to go ahead with a human trial. All he needs is a human guinea pig.
In Spanish with English subtitles.
How long is The Skin I Live In available on BBC iPlayer?
This programme is only on BBC iPlayer for 7 days after broadcast. We always aim to offer our programmes to stream for 30 days; however for a number of reasons including technical problems, legal or contractual issues this isn't always possible.
Credits
| Role | Contributor |
| --- | --- |
| Robert Legard | Antonio Banderas |
| Vera Cruz | Elena Anaya |
| Marilia | Marisa Paredes |
| Vincente | Jan Cornet |
| Zeca | Roberto Alamo |
| Fulgencio | Eduard Fernandez |
| President of the Institute of Biotechnology | Jose Luis Gomez |
| Norma Ledgard | Blanca Suarez |
| Vincente's Mother | Susi Sanchez |
| Cristina | Barbara Lennie |
| Director | Pedro Almodovar |
| Writer | Pedro Almodovar |
| Writer | Agustin Almodovar |
| Author | Thierry Jonquet |
| Producer | Agustin Almodovar |
| Producer | Esther Garcia |