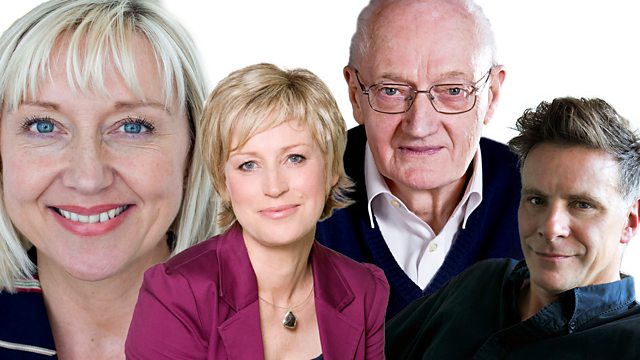 02/09/2012
Reformed gambler John Searle joins Cathy to explore the mid-life turning point when he left the poker table behind and set out on a journey to help orphans in Malawi. He found God, then founded the Lifeline Fund and now many 100s of Malawians have an education, jobs and professional careers.
A Norwegian court recently sentenced Anders Breivik to 21 years in jail for shooting dead 77 people last July. Presiding Bishop of the Church of Norway Helga Byfuglien and sociologist Dr Aaron Winter from Abertay University in Dundee discuss how different countries respond to acts of shocking violence.
Scottish writer and poet Andrew Grieg describes why he keeps returning to one particular book: David Young's translation of the Czech poet Rilke's 'Duino Elegies'.
Unrestrained corporate marketing is bad for our health, for society and for the planet according to Stirling University social marketing expert Prof Gerard Hastings who talks about his new book The Marketing Matrix. Ronnie Convery, communications director of the Archdiocese of Glasgow, offers his faith-based reflection as well as accounting for his church's actions when it issued a controversial message for Marriage Sunday.
Eva Loeffler's father was the founder of the Paralympic movement, German ex-pat Dr Ludwig Guttman. She recalls his remarkable commitment to patients with spinal injuries and the earliest Paralympic events.
Last on