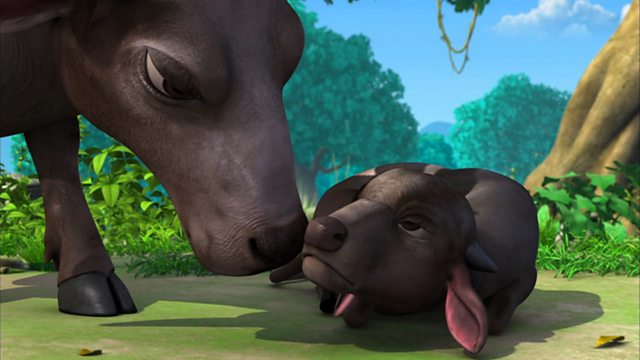 Am Buabhall Bochd/The Buffalo
Tha Mowgli airson buabhall òg a tha tinn a chuideachadh ach, chan eil e cinnteach mun leigheas cheart. Fhad's a tha e fhèin 's a charaidean a' dèanamh an dìcheall an laogh a chuideachadh, tha Tabaqui 's Shere-Kahn a' faicinn cothrom buannachd fhaighinn às dhaibh p-fhèin.
Mowgli wants to help a sick young buffalo but is having trouble remembering which berry will cure the calf. While Mowgli and his friends do all they can to help, Tabaqui and Shere-Kahn try and gain all they can from the situation.
Last on