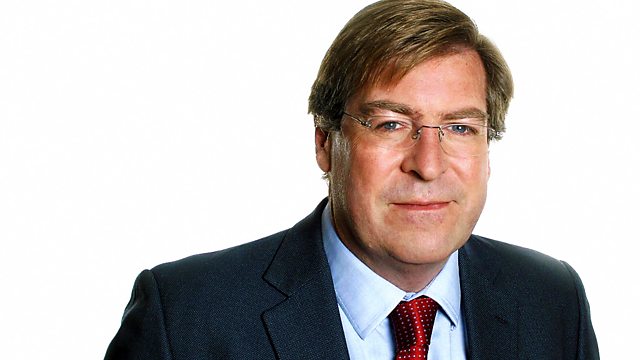 Pornography and censorship
Edward Stourton continues to revisit broadcast debates from the archives - exploring the ideas, the great minds behind them and echoes of the arguments today.
When these two men encountered each other on the BBC programme Late-Night Line-up in 1972, the Longford report on pornography had recently been published. Malcolm Muggeridge had sat on the committee and took a conservative stance, served by his Christian beliefs, that pornography was corrupting and something had to be done about the laws around publishing it.
Bernard Levin was as well-known as Muggeridge as a television personality and member of the cultural and political commentariat. Levin, though, was a libertarian and vehemently against what he saw as potential censorship of literature that he thought did not harm people and society as much as the Longford report suggested.
Was there a limit to the freedoms that the permissive society of the late-60s and early-70s demanded? Or is censorship a sacred cow? On to today and in the view of relatively recent developments in publishing, such as on the internet, how have the arguments around access to pornography changed?
In the studio dissecting the debate is Bel Mooney, broadcaster and journalist; and Christopher Booker, journalist and first editor of Private Eye.
Producer: Dom Byrne
A Blakeway production for BBC Radio 4.
Last on