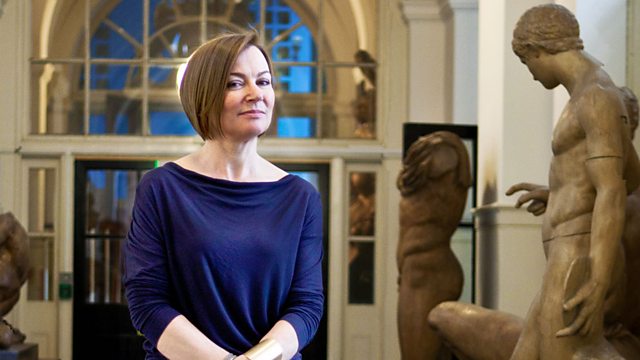 Amanda Vickery, Professor of Early Modern History at Queen Mary, University of London, explores the history of masculinity through six different archetypes of the ideal man. This week: the Explorer.
The rugged explorers of the 19th and early 20th century still fascinate us. One in particular is burned, or rather frozen, into the national consciousness: Captain Scott. Professor Vickery begins the programme on location in a recreation of Scott's Antarctic hut (in the Natural History Museum). She talks to historian Max Jones about the ideal of masculine heroism which Scott personified, and about the male camaraderie of his team. Historian John Tosh puts Scott in a long tradition of earlier role models for men, and explores men's desire to escape the home and domestic responsibility. The programme also includes an interview with modern-day explorer Wade Davis, author of a book about the conquest of Everest, who speaks passionately about the continuing appeal of these early explorers for men like him.
Sources include Scott's diary; adventure stories for boys; Baden-Powell's scouting manual; and cinematic representations of Scott.
Producer: Elizabeth Burke.
A Loftus production for BBC Radio 4.
Last on