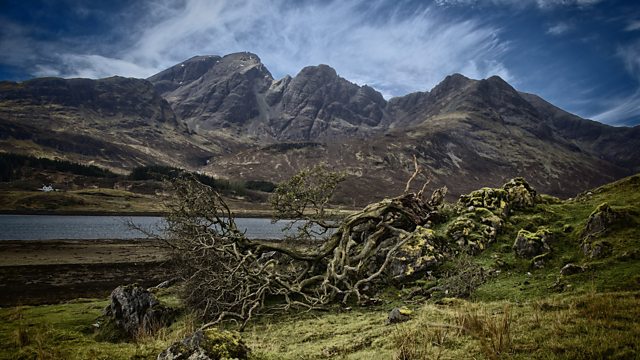 01/09/2012
Branding Arran. Mark Stephen discovers how businesses on the Isle of Arran market themselves at home and abroad.
Why one primary school head is encouraging his teachers to hold outdoor classes - whatever the weather.
Otter spotting with a wildlife guide on the Isle of Arran's rocky shoreline. Will Mark break the Out of Doors otter jinx?
BBC Radio Scotland's Pennie Latin tells Euan McIlwraith how cycling helped her recover from serious back problems.
Cavers discover a new underground passage near Appin on the west coast of Scotland.
Lighthouse history and tragedy on the Isle of May.
Plus, a walk to Doune Castle along the brand new Mary Queen of Scots Way.
Peter Elliot takes on a carriage driving challenge.
And why fish need trees.
Last on