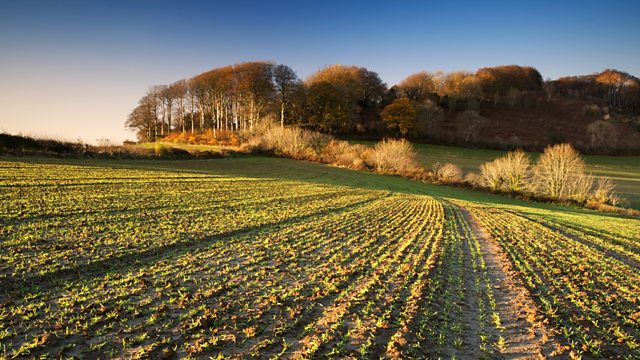 03/09/2012
It's the wettest summer since records began and the weather has delayed the farmers bringing in the wheat harvest. Glenn Mason is a trader for Openfield, a Lincolnshire based co-operative, which deals with 20 percent of the grain grown in the UK. He tells Farming Today that it has gathered in less half of the expected grain.
The weather has also affected English wine producers who say rain and a lack of summer sunshine will delay this year's grape harvest. Vineyard manager Mike Garfield talks to Georgina Windsor about the weather damage at The Three Choirs vineyard in Gloucestershire.
Farmers in Scotland are being offered free tests to see if their animals are infected by the Schmallenberg virus. The virus causes abortion and deformities in calves and lambs. It's a joint initiative between the Scottish Government and NFU Scotland to try and stop the disease moving north of the border.
Presented by Caz Graham and produced in Birmingham by Ruth Sanderson.
Last on