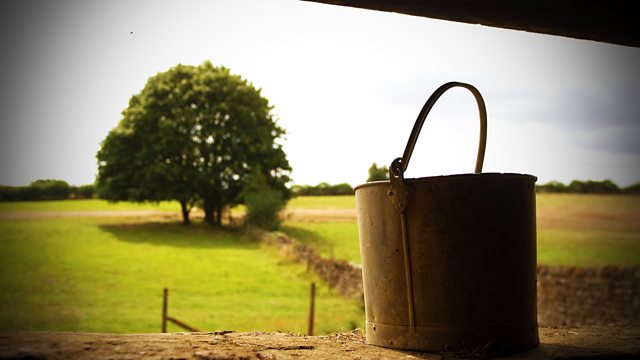 02/09/2012
Roy's lending Vicky a hand shifting piles of magazines from the study to clear room for the nursery. Roy chastises Vicky for attempting to help lift a heavy table. He is happy when his father returns, believing he will be of help with the larger items.
However Mike is annoyed to find his 'carefully' catalogued magazines everywhere and asks Roy to leave him and Vicky alone. Mike doesn't want to be rushed into anything but Vicky says she'll clear the nursery herself while she can still move around with ease.
At The Stables, Freddie is telling his mother about his riding skills when Shula arrives asking him to untack Topper while she deals with a livery problem. However Elizabeth finds her son shortening the stirrups so that he can ride Topper.
Elizabeth is initially reluctant says he can just ride Topper round the ring. However, Freddie takes on some jumps despite his mother's instructions. When a motorbike backfires, Topper rears in shock and throws Freddie.
Freddie emerges from A&E with a broken collar bone. Furious Shula tells Elizabeth that she should be stricter with her son and have the guts to say no.
Last on