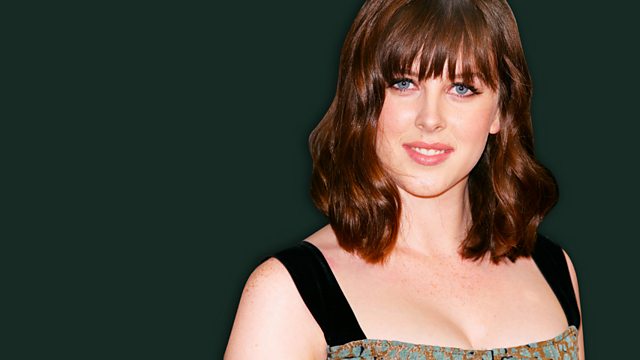 Phil Cornwell, Alexandra Roach, Alastair Sooke, Charlie Connelly, Red Baraat
Clive talks to Dead Ringer Phil Cornwell, who's moved from Stella Street to London's West End to star as Charlie in 'One Man, Two Guvnors'. Set in the criminal underworld of Brighton in 1963, one man must keep his two guvnors apart at all costs. But is it that simple? 'One Man, Two Guvnors' at Theatre Royal Haymarket from Monday 3rd September.
Actress and 'Iron Lady', Alexandra Roach talks to Clive about starring alongside Meryl Streep as the young Margaret Thatcher and her current role as shipwreck survivor Helene in 'Hunderby'. Washed ashore in a gothic village, populated by fiends, physicians, hunchbacks and crones, Helene is swept off her feet by a widowed pastor. But can she keep her dark past a secret? 'Hunderby' is on Sky Atlantic HD on Mondays at 22.00.
What have the Romans done for us? Left some terrific art according to Alastair Sooke in his new series Treaures of Ancient Rome. From glorious mosaics and masterpieces in marble, bronze and paint, the series follows the art and style of Ancient Rome from its Republican beginnings, the extravagance of the emperors to the decline and fall of an empire. The three part series begins on Monday 3rd September at 21.00 on BBC Four.
Windswept Jo Bunting has a typically British conversation about the weather with author, broadcaster and all-round ray of sunshine, Charlie Connelly. His new book 'Bring Me Sunshine' breezes through the lives of meteorological eccentrics, rainmakers and cloud-busters to bring us a rain-soaked and sun-kissed guide to our weather.
With a double helping of musical spice from Brooklyn based Bhangra Funk and Dhol n' Brass band Red Baraat, who perform 'Shruggy Ji' and 'Chaal Baby'.
Producer: Cathie Mahoney.
Last on
Listen to Loose Ends anytime, anywhere.