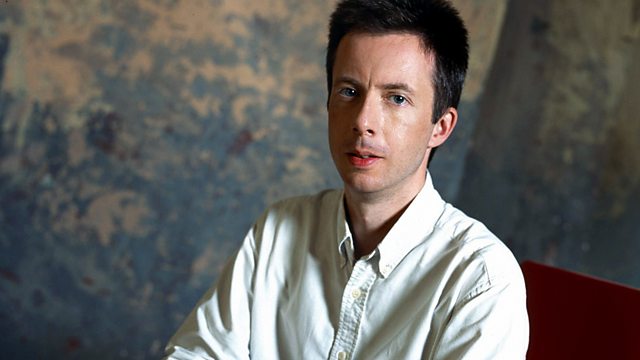 26/08/2012
From the Chopin and his Europe International Music Festival, pianist Khatia Buniatishvili plays Chopin, Prokofiev, Liszt and Stravinsky.
1:01 AM
Chopin, Fryderyk [1810-1849]
Sonata for piano no. 2 (Op.35) in B flat minor
Khatia Buniatishvili (piano)
1:23 AM
Prokofiev, Sergey [1891-1953]
Sonata for piano no. 7 (Op.83) in B flat major
Khatia Buniatishvili (piano)
1:42 AM
Chopin, Fryderyk [1810-1849]
Ballade for piano no. 4 (Op.52) in F minor
Khatia Buniatishvili (piano)
1:53 AM
Liszt, Franz [1811-1886]
Mephisto waltz no. 1 (S.514)
Khatia Buniatishvili (piano)
2:03 AM
Stravinsky, Igor [1882-1971]
3 Movements from Petrushka
Khatia Buniatishvili (piano)
2:17 AM
Trad arr Buniatishvili, Khatia (b.1987)
Impression on the Georgian song 'Vagiorquoma'
Khatia Buniatishvili (piano)
2:20 AM
Dvorak, Antonín (1841-1904)
Cello Concerto in B minor (Op.104)
Karmen Pecar (cello), Slovenian Radio and Television Symphony Orchestra, David de Villiers (conductor)
3:01 AM
Beethoven, Ludwig van [1770 -1827]
Symphony no. 4 (Op.60) in B flat major
BBC Philharmonic, Gianandrea Noseda (conductor)
3:34 AM
Bach, Johann Sebastian (1685-1750)
Cantata BWV.36
Mona Julsrud (soprano), Tuva Semmingsen (mezzo-soprano), Anders J Dahlin (tenor), Frank Havröy (bass), Oslo Cathedral Choir (Terje Kvam choirmaster), Christian Schneider & Erik Niord Larsen (oboe d'amore)
4:04 AM
Abel, Carl Friedrich (1723-1787)
Trio in G major for 2 flutes and continuo (Op.16 No.4)
La Stagione Frankfurt
4:14 AM
Alfvén, Hugo (1872-1960)
En båt med blommer (A boat with flowers) (Op.44)
Peter Mattei (baritone), Swedish Radio Symphony Orchestra, Manfred Honeck (conductor)
4:24 AM
Grieg, Edvard (Hagerup) (1843-1907)
Andante con moto for piano trio in C minor
Kungsbacka Piano Trio
4:35 AM
Sor, Fernando (1778-1839)
Fantaisie et variations brillantes sur 2 airs favoris connus for guitar (Op.30) in E minor (Fantasia no.7)
Tomaz Rajteric (guitar)
4:49 AM
Addinsell, Richard (1904-1977)
Warsaw concerto for piano and orchestra
Patrik Jablonski (piano), Polish Radio Orchestra in Warsaw, Wojiech Rajski (conductor)
5:01 AM
Weber, Carl Maria von (1786-1826)
Overture - from 'Der Freischütz'
Netherlands Radio Philharmonic, Kenneth Montgomery (conductor)
5:11 AM
Handel, Georg Frideric (1685-1759)
Violin Sonata in A minor (Op.1 No.4) (HWV.362)
Tomaz Lorenz (violin), Jerko Novak (guitar)
5:21 AM
Tallis, Thomas (c.1505-1585)
Gloria - from Mass Puer natus est nobis for 7 voices
BBC Singers, Stephen Cleobury (conductor)
5:31 AM
Telemann, Georg Philipp [1681-1767]
Sonata in F for 2 chalumeaux, violins and continuo (TWV 43: F2)
Il Giardino Armonico
5:44 AM
Françaix, Jean (1912-1997)
11 Variations on a Theme by Haydn, for 9 wind instruments and double bass (1982)
Members of Danish Radio Concert Orchestra, Hannu Koivula (conductor)
5:56 AM
Brahms, Johannes (1833-1897)
4 Ballades for piano (Op.10)
Paul Lewis (piano)
6:19 AM
Grieg, Edvard (1843-1907)
Quartet for strings in F major
Vertavo Quartet
6:36 AM
Bach, Carl Philipp Emanuel (1714-1788)
Concerto for flute and strings in D minor (Wq.22)
Martin Michael Koffer (flute), Slovenicum Chamber Orchestra, Uros Lajovic (conductor).
Last on