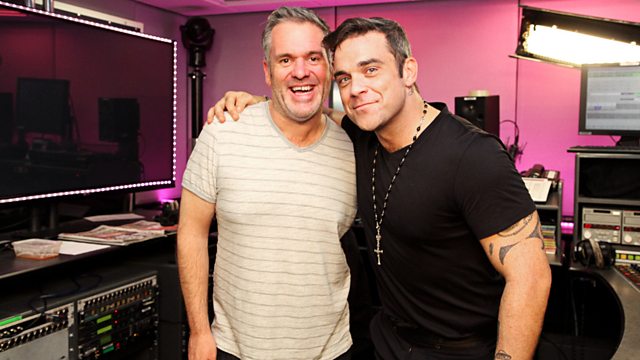 Robbie Williams, The Wanted, Holly and Philip: 5 Shows to Go
06:35 – Today we have secret guests, although one of them or maybe two of them have tweeted that they are coming on the show today. Brilliant.
07:10 – Today's first special guests. It's Philip Schofield and Holly Willoughby
07:55 – We plug the teen awards, give out the full line up and then announce two new acts. FUN. and Ne-yo!
08:15 – Special guest time again. This time, it's The Wanted
08:45 – Robbie Williams is here
09:20 – We talk about Dom's plans to make a Loch Ness monster documentary
09:45 – Carpark Catchphrase with Joey Peaky and Andi Peters. Andi wins and is back tomorrow
10:00 – Baby talk handover with Fearne