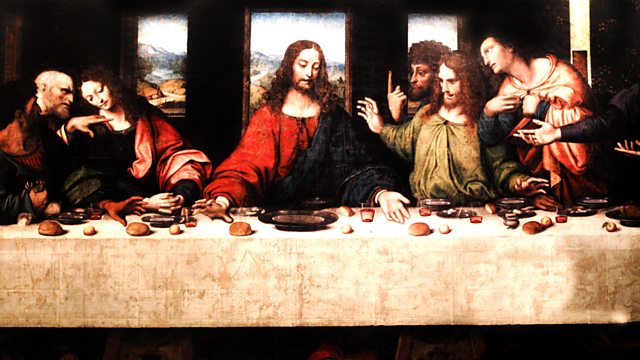 By the time he was commissioned to paint his 'Last Supper' in the refectory of the Santa Maria delle Grazie in Milan, Leonardo da Vinci would have seen many representations of this famous scene in Florence and Milan. But he was never an artist to follow in others' footsteps and, typically, his approach to capturing one of the most dramatic passages in the Bible was unique.
Nigel Anthony reads from Leonardo and the Last Supper by Ross King.
Abridged by Jane Marshall Productions
Producer: Jane Marshall
A Jane Marshall production for BBC Radio 4.
Last on