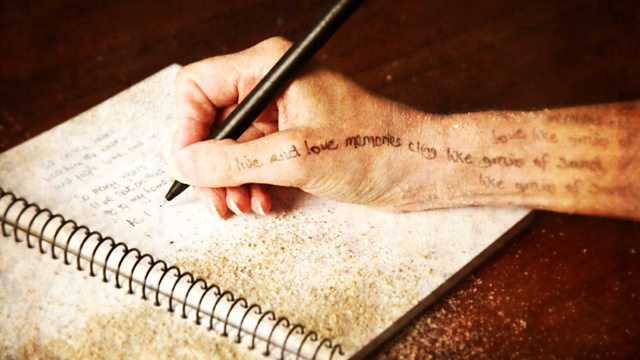 It may be surprising to discover that writing poetry is a popular activity among prisoners.
Prison is a place where men and women are forced to look into themselves, where they have the time and the solitude to reflect on their lives and the consequences of their actions. Often this introspection finds an outlet through poetry.
Each day this week, performance poet Mr Gee visits former prisoners, young people who are considered to be at risk of offending, and those currently held in custody.
In each episode, Mr Gee facilitates a poetry-writing workshop. Through the deeply personal discussions that take place during the creative process, and through the poetry produced, we discover moving and powerful accounts of how the participants have been affected by the wounds they have both sustained and inflicted on others.
The goal is to help the participants avoid trouble in the future, helping them understand the roots of their offending behaviour and hopefully reducing the number of potential victims.
Episode 4: Reflection
Recorded in Surrey with former prisoners. A remarkable group of people come together to pass on - in poetry - the result of many years of contemplation on events and decisions which led them in to trouble and out of it again.
Produced by Andrew Wilkie and Adam Fowler
A Prison Radio Association production for BBC Radio 4.
Last on