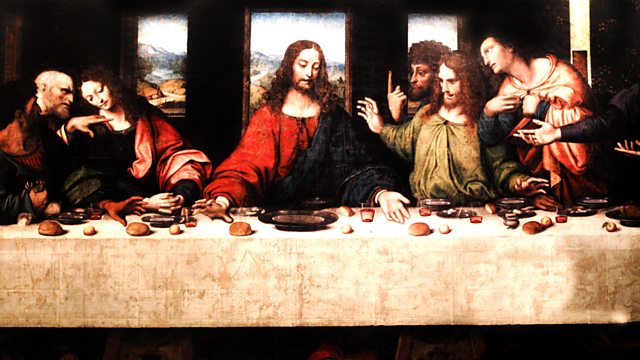 Whilst he was painting The Last Supper, Leonardo was living in the Corte Vecchia in Milan and, typically for this restless artist, he found many distractions from the job in hand. Surrounded by assistants and with a patron who had many other entertaining tasks for his 'pictor et ingeniarius' to complete, progress on his masterpiece was slow and more than a little experimental.
Nigel Anthony reads from Leonardo and the Last Supper by Ross King.
Abridged by Jane Marshall Productions
Producer: Jane Marshall
A Jane Marshall production for BBC Radio 4.
Last on