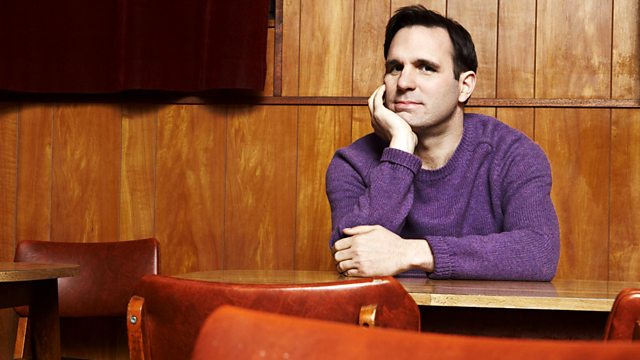 30/08/2012
Shaun is joined live in studio by Matt Everitt for an irreverent take on the day's music news. And as for the soundtrack? We're talking...The Smiths, The Beatles, Friendly Fires, Bon Iver, Emmy The Great, A Tribe Called Quest, Bowie, Prince, MGMT... need we go on?
Earlier this year, Universal Music announced a world-wide talent search for the lowest human voice in existence to record a new composition by Christmas No.1 and Royal Wedding composer, Paul Mealor, whose music is characterised by very low bass notes. Decca Records placed adverts for the "Bass Hunter talent search in international publications and online, asking: 'How Low Can You Go? How Deep Can You Sing?'.
Mealor, has written a new choral work entitled De Profundis, which features a low E (an extremely low note over two octaves below middle C). The note, an 'E' (329 Hertz), is six notes below the lowest note ever written for a choral piece (from Rachmaninov's 'Vespers' - a B flat). Inspired by his life-long interest in chant and choral music, Mealor's new piece pushes the boundaries of the human voice in style synonymous with Russian orthodox music.
As soon as the experts heard the unusually deep tones of Tim Storms, a small-town American singer from Oklahoma, they knew they had found what they were looking for. Storms effortlessly dropped to the required low E note:
The 39 year-old self-taught singer discovered he had an unusual voice at the young age of just 8 years old. He has sung with various choirs across the globe, and is in a close-harmony vocal group called 'Pierce Arrow'. Today we announce that Storms holds the Guinness World Records for the lowest voice note, along with the greatest vocal range in the world.
Last on