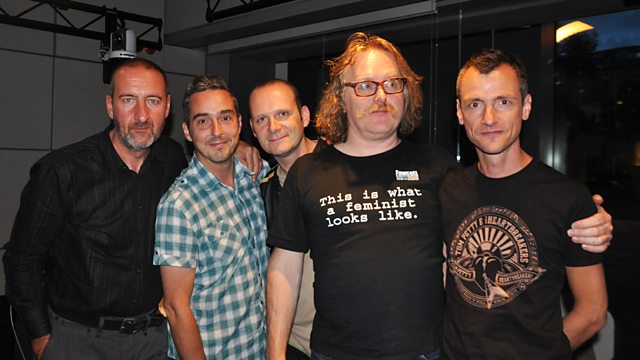 Cud
Tonight we have live in session 80s indie demi-gods CUD!
CUD launched themselves on an unsuspecting world back in 1987 after discovering a drum kit in a skip. In time honoured fashion they then sent a demo to John Peel. While it was in the post, Peel announced that he was binning all unlistened demo tapes from his desk and starting anew. As a result two weeks later they were recording their first session for him.
Thus began a career that included 5 albums, sold-out shows, top 30 hits, an NME cover and a dazzling selection of shirts.
The band disbanded in 1995 branching out into band management, comics and the "appreciation of fine wines" before being lured back together again in the noughties by "the promise of a free lunch."
In 2012 the band are celebrating their silver jubilee with the release of "CUD - The Complete BBC Sessions 4-CD box set ". Make that the "incomplete BBC sessions" as we've just given them another session just to make that title a lie. It'll probably be on the next box set.
Last on
Today's Most Popular Tracks
Most added tracks from this show