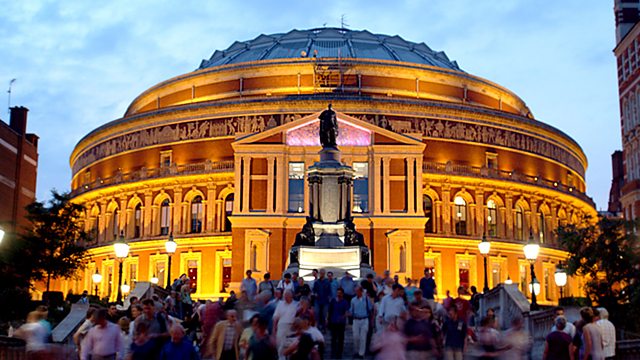 PCM 07 - Christine Schafer, Nash Ensemble
Presented by Clemency Burton-Hill
A recital given by the Nash Ensemble performing one of this season's featured composers, Debussy, with one of his last works, the lyrical and Autumnal Sonata for flute, viola and harp. That's contrasted by Schoenberg's extraordinary Expressionist melodrama Pierrot Lunaire, in which a murderous Pierrot's story is told by 'sprechgesang'. This half-speech half-sung style is something of a trademark for soprano Christine Schäfer, who joins the Nash Ensemble.
Debussy: Sonata for flute, viola and harp
Schoenberg: Pierrot Lunaire
Christine Schäfer (Sprechstimme)
Nash Ensemble
Martyn Brabbins (conductor).
Last on