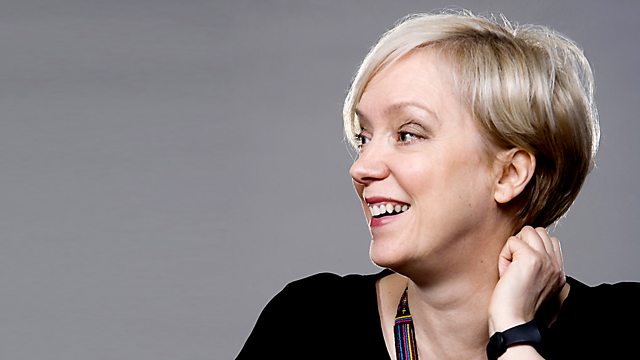 31/08/2012
Janice Forsyth talks to former radio presenter Adil Ray about creating, co-writing and starring in the BBC's first British Asian sitcom, Citizen Khan, which premiered this week.
Rhod Gilbert joins Janice from Dundee ahead of his gig in the city, to talk about his upcoming Scottish gigs as part of his tour, Rhod Gilbert: 'The Man with The Flaming Battenberg Tattoo', his most successful Edinburgh Fringe shows yet, his opinions on the current comedy scene, and his future plans.
Jazz singer and comedian Ian Shaw was the original devil in Jerry Springer the musical, played a villain in two British films and has just released a very well-respected jazz album. He joins Janice to talk about excelling in these various dark arts.
The director of the Scottish Storytelling Centre Donald Smith adapted J.B. Keane's Letters of a Matchmaker into a stage play which is about to embark on a tour around Scotland by Splinters productions. Donald and veteran actor John Sheddon join Janice to talk about why they think this quaint Irish comedy about lonely hearts in a rural town is incredibly relevant in today's society.
Donald Smith stays on to talk to Janice and former writer and storyteller in schools turned children's comedian James Campbell about using comedy to get children interested in reading and writing.
Last on