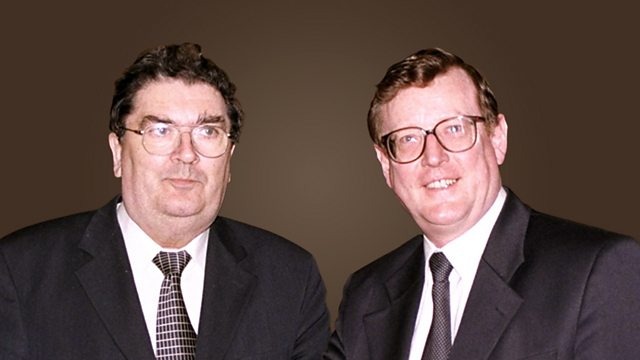 John Hume/David Trimble
Listen in pop-out player
Jim Naughtie on John Hume and David Trimble who shared the Nobel Peace Prize after the Good Friday Agreement and whose lives help to illuminate the complex politics of Northern Ireland.
The New Elizabethans have been chosen by a panel of leading historians, chaired by Lord (Tony) Hall, Chief Executive of London's Royal Opera House. The panellists were Dominic Sandbrook, Bamber Gascoigne, Sally Alexander, Jonathan Agar, Maria Misra and Sir Max Hastings.
They were asked to choose: "Men and women whose actions during the reign of Elizabeth II have had a significant impact on lives in these islands and/or given the age its character, for better or worse.".
Last on