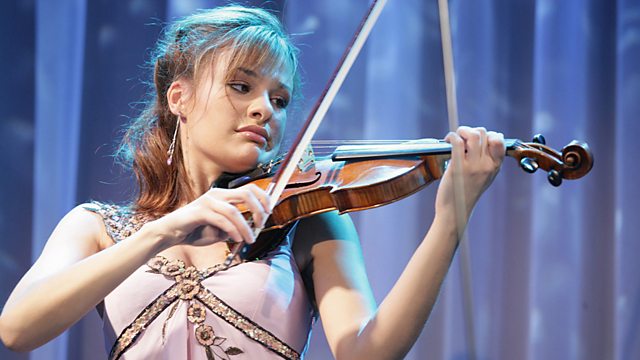 30/08/2012
Nicola Benedetti: the renowned violinist discusses her new album - The Silver Violin; a collection of classic music from films and film composers, including the Korngold Violin concerto, and Schindler's List.
Berberian Sound Studio: Director Peter Strickland and actor Toby Young discuss Berberian Sound Studio - a twist on 70s horror movies, but without a drop of gore on screen. It opens nationwide this week and our critics Nigel Floyd and Jamie Dunn also review the film.
DVD Pick of the Week: Rumble Fish.
'Watch with Baby' Paul Saunders reports from The Grosvenor Cinema in Glasgow on 'Mother and baby' cinema screenings.
Total Recall: We review Colin Farrell's turn as a Futuristic Super-Spy On the Run in this summer's latest remake.
Last on