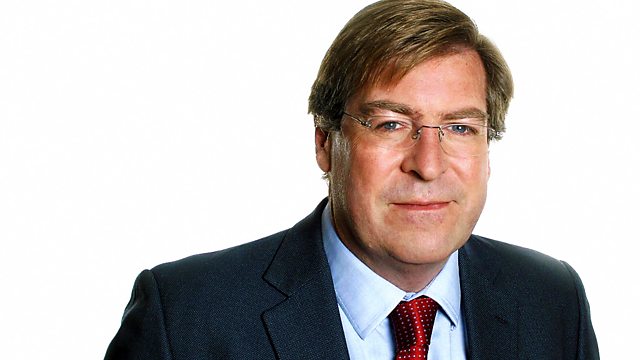 Edward Stourton continues to revisit broadcast debates from the archives - exploring the ideas, the great minds behind them and echoes of the arguments today.
Perhaps better known as a novelist, Iris Murdoch was also a recognised philosopher. By 1972 when she encountered fellow Oxford thinker David Pears for the film Logic Lane, she had already written 14 novels and made valuable contributions to moral philosophy. The dominant school up until that time had used a logic of language to help distinguish right from wrong, almost turning morality into a science. However, a new wave of European thought was bringing the debate away from prescribing meta-ideas and back down to individual choice.
At the heart of the debate was the issue of freedom of action. Could humans actually control their behaviour or were we pre-programmed to act in particular ways in certain situations? In this debate, Pears brings up the age-old debate of determinism versus free will - but further to that was a belief that, through self-knowledge, we could reclaim some control over our actions and therefore act in morally good ways.
So to what extent should we know ourselves in order to become better people - in a deep Freudian sense or simply by noticing our thoughts and reactions? By considering the practical concerns of everyday people and life, and what constitutes a good life, can this knowledge inform a new moral philosophy? Murdoch's ideas are as relevant today as ever.
In the studio dissecting the debate are Galen Strawson, Professor of Philosophy at Reading University, and Justin Broackes, Associate Professor of Philosophy at Brown University in the United States.
Producer: Dom Byrne
A Blakeway production for BBC Radio 4.
Last on