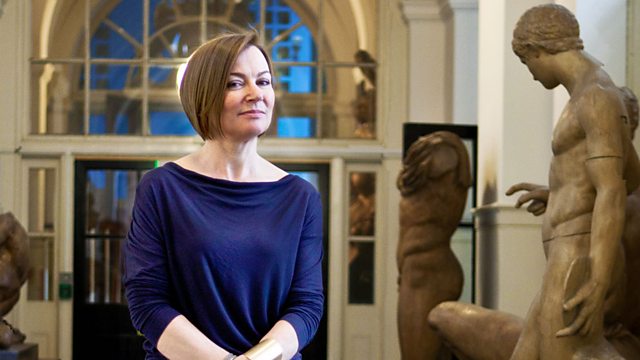 Amanda Vickery explores the history of masculinity through six different archetypes of the ideal man. This week: the Sailor.
From the defeat of the Armada to the Battle of Trafalgar, the sailor was the most virile poster boy of British manhood. Any boy worth his salt wanted to run away to sea. National wealth rested on maritime trade and it was the sailor who ensured that Britain ruled the waves. The bravest were lionised and none more so than Horatio Nelson.
Professor Vickery begins on location in Nelson's flagship HMS Victory, with Quintin Colville, curator of naval history at the National Maritime Museum. She explores how it was that Nelson became a symbol of the nation, with historian Kathleen Wilson. And there is new research from David Turner, author of a history of disability, about what happened to less famous sailors who were disabled by war. Were they still men?
Sources include songs, 19th century romantic novels, and cinematic representations of Nelson.
Amanda Vickery is Professor of Early Modern History at Queen Mary, University of London. She has made several series in creative collaboration with producer Elizabeth Burke, the most recent of which was Voices from the Old Bailey.
Producer: Elizabeth Burke.
A Loftus production for BBC Radio 4.
Last on