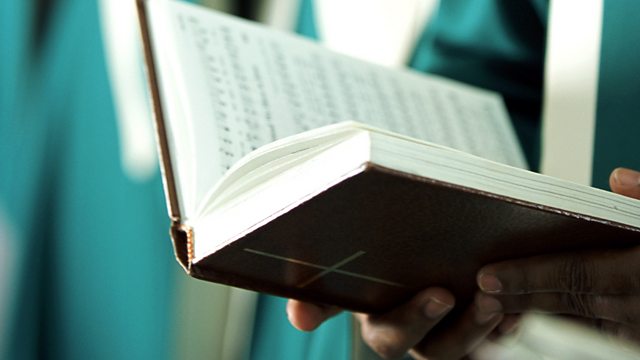 23/08/2012
For live and listen again please follow the Daily Service title link at the top of this page
A space for spiritual reflection with a bible reading, prayer and a range of Christian music.
Theme: Practical faith
Led by the Rev Clair Jaquiss.
Do not be afraid (Markland)
Acts 2 : 37-42
I am sending you the spirit of truth (Thorne)
The kingdom is upon you! (Wolvercote)
With the Alumni Choir
Director of Music: David Thorne.
Organist: Neil Taylor.
This morning the service comes live from Emmanuel Church Didsbury, the home of the Daily Service.
Last on