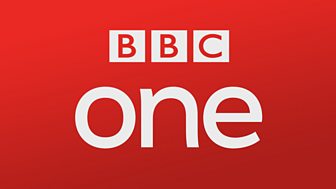 In With the Flynns
A family comedy set in Manchester. Will Mellor and Niky Wardley play parents who are young and vibrant, as much in love with life as they are with each other and their kids.
On iPlayer
This programme is not currently available on BBC iPlayer
On TV
There are no upcoming broadcasts of this programme
Last on
Mon 24 Sep 2012 00:40
BBC One Scotland
Buy online
Available on:
DVD, Video download
From suppliers:
Amazon Video, BBC Store, iTunes
Interview with Simon Nye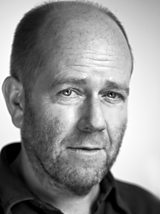 Series writer Simon Nye talks to the TV Blog team about how he got involved in writing the second series of In With the Flynns, and reveals what it's like to film in front of a studio audience.
About This Series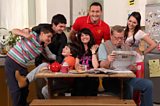 The Flynn family are back. Parents Liam and Caroline are still struggling with the fact that they still feel like kids themselves. And now they have a whole new set of problems, which they face up to with their usual acerbic vigour - poverty, children with friends they want to kill, a Granddad  hitting new levels of stroppiness, and a new millstone round their necks: Liam's brother Kevin, whose fiancee has just run off with their other brother Tommy, so he is homeless, broke and just a little bit needy. 
Welcome back to life with the Flynns...