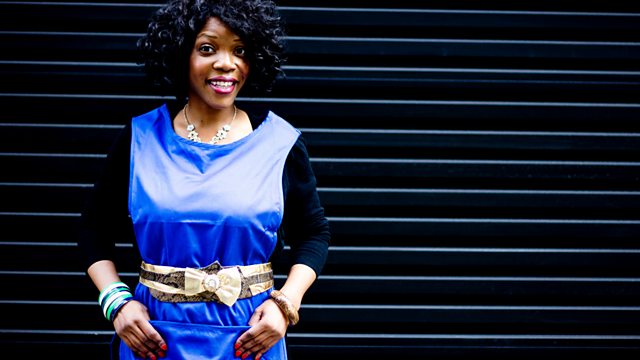 EPISODE 2 'GROOMZILLA'
Beauty faces a tough decision as Ade presses her to accept his marriage proposal. Why do all the good men want to go home? Will Ade remain in Britain for Beauty? Her elderly client, Miss Carter is also looking to leave Stoke on Trent, to 'go bumming around europe'.
Comedy about a Zimbabwean carer who looks after the elderly.
CAST:
Jocelyn Jee Esien .... Beauty
Paterson Joseph ..... Ade
Felicity Montagu ..... Sally
Nicola Sanderson .... Karen, QVC host
Rosie Cavaliero ..... Michelle, Lisa, Waitress
Anne Reid ..... Miss Carter
Christopher Douglas ..... Various.
ABOUT THE SERIES:
Beauty of Britain is about one woman's progress through a foreign country as she searches for personal fulfilment, a sense of belonging and a pair of Jimmy Choos she can walk to church in. Beauty works as a carer for the Featherdown Agency, which is based in Stoke. She sees herself as an inspiration to other African girls hoping to live the dream in Britain.
The series stars Jocelyn Jee Esien as Beauty and guest stars Maureen Lipman, Robert Bathurst, Anne Reid, Felicity Montagu and Paterson Joseph. It is written by Christopher Douglas (Ed Reardon's Week, Davd Podmore's World of Cricket) and Nicola Sanderson.
The series breaks the embarrassed silence about what happens to us when we get old and start to lose our faculties. It shows the process in all its chaotic, tragi-comedy but from the point of view of an economic migrant, Beauty, whose Southern African Shona background has taught her to respects age. Beauty sees Britain at its best, its worst and sometimes without its clothes on running the wrong way down the M6 with a toy dog shouting 'Come on!'.
Last on