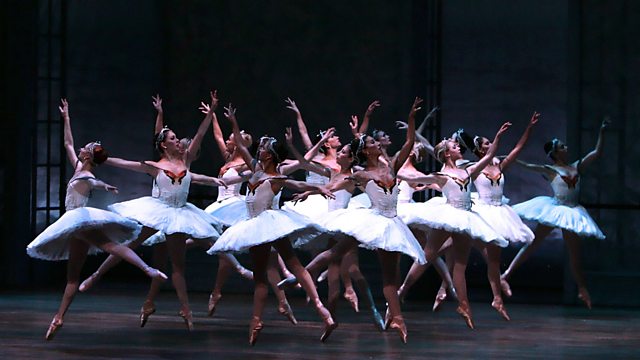 Christiane Karg, Malcolm Martineau
The young German opera star Christiane Karg makes her debut at the Edinburgh International Festival with the acclaimed pianist Malcolm Martineau live from the Queen's Hall for a varied recital of songs by Strauss, Fauré, Poulenc, Debussy, Brahms and Berg. The concert is presented by Mary Ann Kennedy.
Strauss: Die erwachte Rose
Strauss: Rote Rosen
Strauss: Mädchenblumen (Kornblumen, Mohnblumen, Efeu, Wasserrose)
Fauré: Le papillon et la fleurs
Fauré: Nell
Fauré: Les roses d'Ispahan
Fauré: La rose
Debussy: Green
Debussy: Spleen
Poulenc: Fleurs
Brahms: Ständchen
Brahms: Vergebliches Ständchen
Brahms: Sommerabend
Brahms: Von ewiger Liebe
Strauss: Die Nacht
Strauss: Ich wollt ein Sträusslein binden
Strauss: Säusle liebe Myrthe
Berg: Sieben frühe Lieder (Nacht, Schilflied, Die Nachtigall, Traumgekrönt, Im Zimmer, Liebesode, Sommertage)
Christiane Karg - soprano
Malcolm Martineau - piano.
Last on