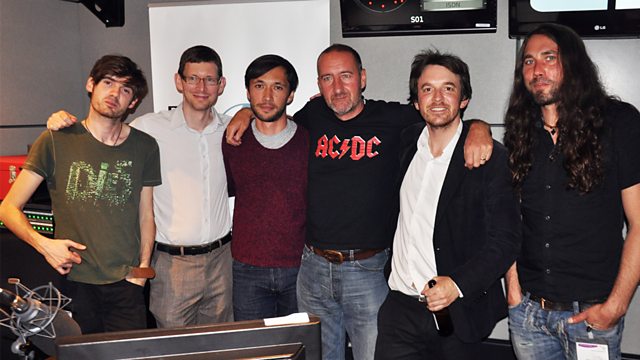 Driver Drive Faster
Put your pedal to the metal, it's Driver Drive Faster live in session!
Manchester's Driver Drive Faster return for another Marc Riley session, just days after releasing their new single, the appropriately titled "To Return". They recorded it last year in Cornwall and you can get it on translucent yellow 7" vinyl. Mmm. Nice.
Well-read young men they take their name from the opening lines of WH Auden's poem Calypso. We say they're from Manchester but if you're splitting hairs they're actually from Japan, Devon, Durham and Germany, However they do live here in Britain's sunshine capital. Honest.
Last on