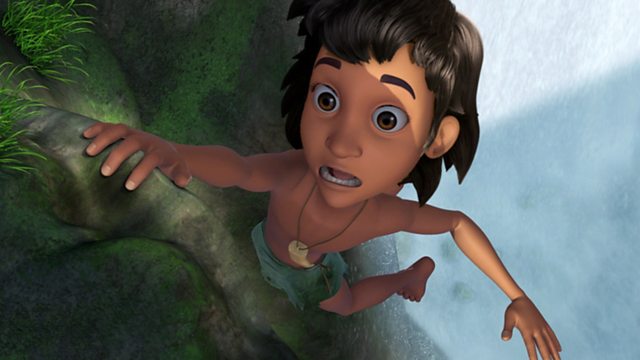 Mowgli na Aonar/Human After All
Nuair a shàbhaileas Rikki Tikki Mowgli bho thrioblaid, tha na beathaichean eile a cumail a-mach nach robh Mowgli dàna gu leòr e fhèin a chuideachadh 's tha fathan a dol mu thimcheall gur ann gealtach a bha e. Tha seo a' cur Mowgli ann am fìor dhroch shunnd 's e a' bagairt teicheadh.
After he is saved from Tabaqui's clutches by Rikki Tikki, the other animals believe Mowgli to be cowardly. As the rumours abound, Mowgli becomes very bitter and petulant and threatens to leave the Jungle.
Last on