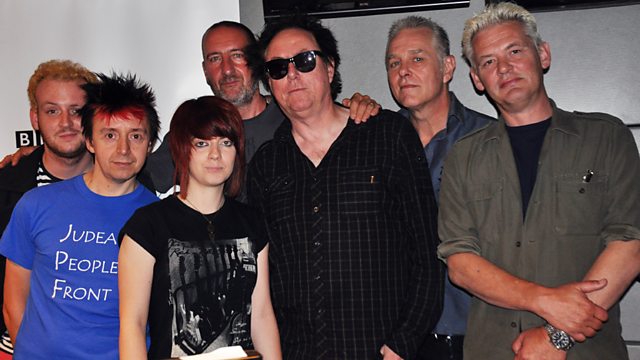 The Blue Aeroplanes
Tonight we have the mighty Blue Aeroplanes in session! Woo hoo! Plus we have Cowboy Bob Hughes and his Americana tunes.
Providing employment for the musicians of Bristol for over 30 years (the band's website lists 48 musicians as past or present members) the Blue Aeroplanes are a bit of national treasure.
Rising from the ashes of Bristol bands the Art Objects and the Exploding Seagulls, they played their first gig at Bristol's Kings St Art Gallery in 1981. Since then only leader Gerard Langley and dancer Wojtek Dmochowski have been constants - and even Wotjek's part time these days!
Best known for the classic indie/art rock album classics Swagger and Beatsongs., their lastest long player Anti-gravity came out last year.
Last on