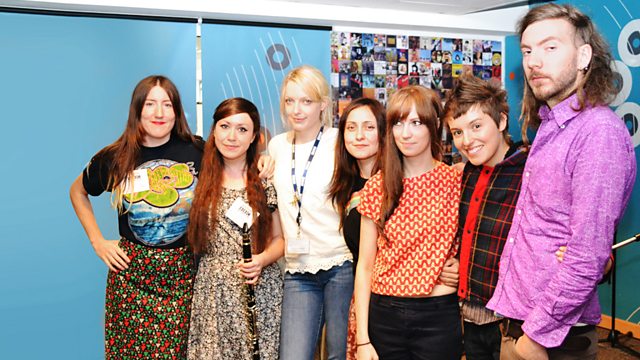 21/08/2012
Becky Hawley, Emily Lansley and Lucy Mercer are Stealing Sheep and will be live in session today. They formed in Merseyside in 2010 and today sees the release of their debut album 'Into The Diamond Sun'. They share lead vocals and three part harmonies and have each been writing and playing music individually for some time before forming a band together.
Their debut album has been described as "a glimmering, shimmering collection of songs, their unique vision of music warp into a singular whole. It's also an exceptional addition to Liverpool's celebrated lineage of unconventional art and music."
Plus Lauren looks into how music affects your Biorhythms, offers up free music in MPFree and speaks to Stuart Dredge to get all the latest techno news in Planet Of The Apps.
Last on