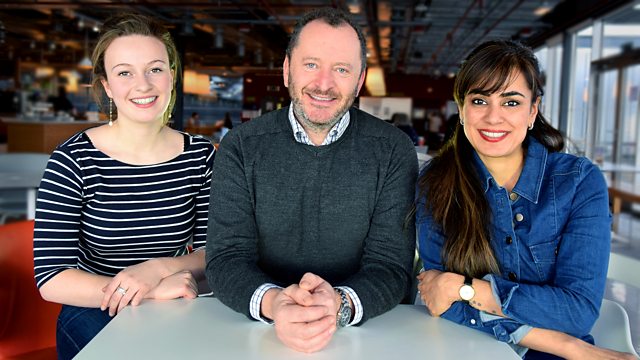 22/08/2012
Michelin-starred chef Tom Kitchin tells Pennie Latin about the challenges of cooking at home, with family life going on all around you and without the staff and equipment of a restaurant kitchen! Tom shares his ideas and inspiration for some simple, everyday cooking as well as suggesting more adventurous things to try when you have a bit more time.
Spice expert Ghillie Basan delves into the history of rose petals in cooking and suggests ways of using them at home.
Artist Clementine Sandison reveals why 3 women and 1 van are spending a fortnight going round Scotland gathering recipes! The Culture Kitchen Relay is already underway and aims to celebrate local food and regional recipes.
Angela Maclean shows Pennie how to cook guga and recalls her childhood memories of the guga being caught and brought back to Ness in the north of Lewis. Journalist Donald S Murray talks about why, when so many island traditions have disappeared, the hunting and eating of guga still remains so strongly in Ness.
Last on