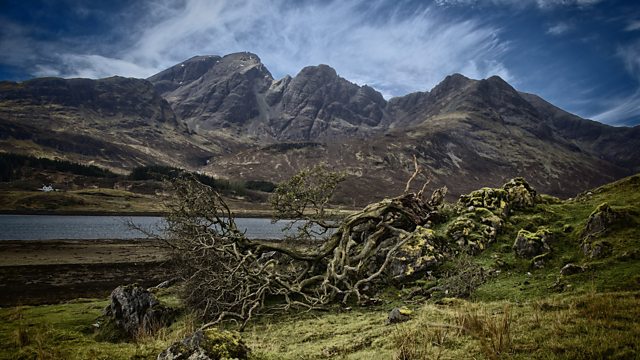 18/08/2012
As dairy farmers continue their protests, Euan McIlwraith talks to one at the centre of a new movement designed to give the farmers more negotiating clout. But will retailers and processers raise the milk price?
Mark Stephen takes a walk around Duchess Wood, a community-run nature reserve near Helensburgh.
A cycle ride raising money to fund an exchange programme for Scottish and Nepalese farmers.
Weaving around supply ships and giant dredgers in Aberdeen Harbour.
Nettle porridge anyone? Foraging in the woods - and car parks - for a free meal.
Mark takes a boat trip around the Isle of May in the Firth of Forth.
Plus, a walk up one of Scotland's most spectacular gorges.
And what was the giant insect that landed on Euan's arm?
Last on