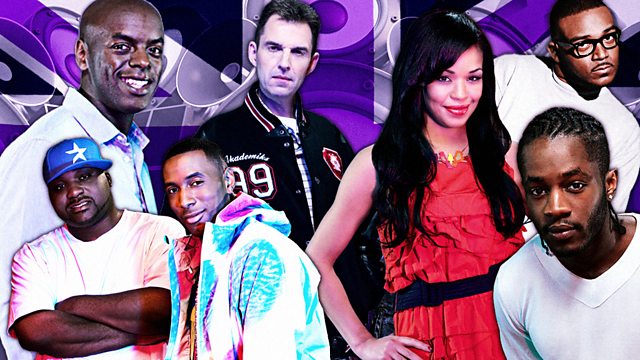 1Xtra: Ten Years in the Making
For more than ten years BBC Radio 1Xtra has dared to be different.
In this programme we'll hear how being prepared to take chances, to back music and artists other won't and to make the station part of listeners' lives has seen BBC Radio 1Xtra lead where others might follow.
Wretch 32 will tell how, thanks to 1Xtra, his music appeared on a radio station playlist for the very first time; Twin B will reflect on the journey from sending in a mixtape to today hosting 1Xtra's breakfast show; and presenters old and new will explain the importance of the station's musical diversity and heritage.
Beyond that, 1Xtra has gone global, tuning into developing music scenes and cultures across the planet. Whether it's DJ Semtex in New York, Benji B in Japan, Ronnie Herel in Jamaica, or the station's African music presenter DJ Edu in... er, Somerset, the station and listeners are always on a voyage of musical and cultural discovery.
From the start we'll discover how BBC Radio 1Xtra gave opportunities to up and coming DJ's from across the UK, ensuring the station was fully focused on the nation's street music fans. And whether it's at nightclubs, festivals, carnivals, student unions or other less likely locations, 1Xtra has always travelled the UK to link up with the listeners as they do their thing.
Of course, beyond hearing the music, listeners want to hear from the stars, the artists, groups, performers and producers. Ace & Vis will talk of being the first to interview Dizzee Rascal and Tinie Tempah; DJ Semtex shares his cherished memories of getting face-to-face with Stevie Wonder; and Sarah Jane Crawford explains how she did the unexpected and had Joan Collins on her programme.
This is the Story of 1Xtra, Ten Years in the Making.
Last on