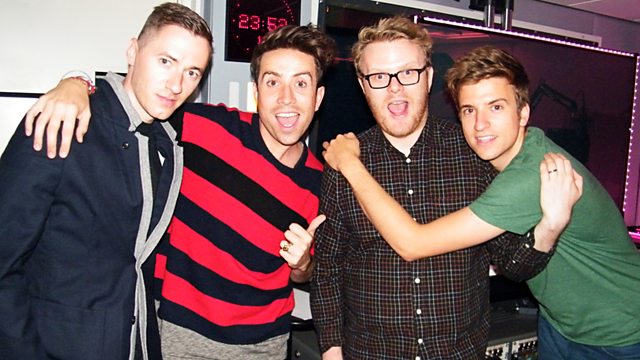 Greg James co-hosts! Major Look live
Greg James had so much fun cohosting the show with Huw back in January, he's back for more!
Its the night before GCSE results come out, so Greg and Huw are here to calm your nerves with plenty of brand new tunes (Greg gets to pick some too!) including an exclusive from Dave Grohl's mates The Joy Formidable.
Plus bass duo Crystal Clear and Stapleton aka Major Look are in session, so Hush Ya Gums and listen to them play live at the BBC's Maida Vale studios! Look out for a cameo from our friend Harry Shotta too.