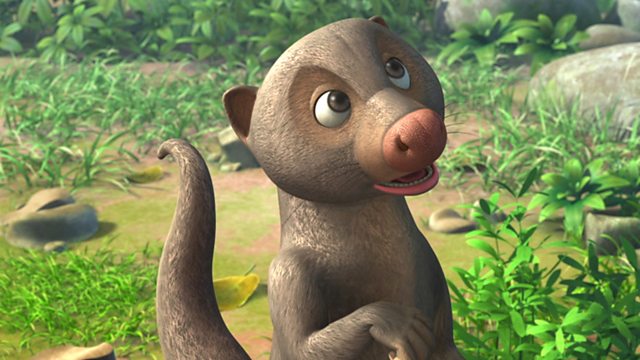 Mongus Mu Sgaoil/Mongoose on the Loose
Nuair a thig Rikki Tikki a leòn, tha Mowgli ga thoirt dhan dlùth-choille airson beagan spionnadh a thoirt dha. Ge-tà, 's ann a tha am mongus beothail ag iarraidh a dhol a shàbaid, a' cur cais air na beathaichean eile.
When Rikki Tikki is injured. Mowgli brings him to the jungle to recover but the lively mongoose only wants to fight, much to the annoyance of all the other jungle animals.
Last on