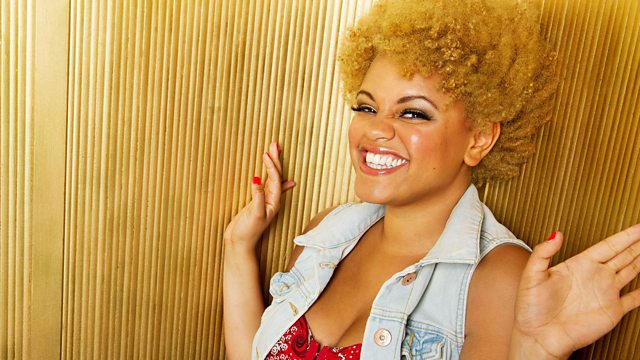 Hen Party Madness
Our Gemma did a bit too much screaming into a loudhaler at Dawn Porter's Hen Day yesterday #croakyfrogvoice
Gemma wants to say hello to as many of you as possible in The Big Hello.
Time for another edition of Whose Brush Is The Toothbrush? We peek inside the bathroom cabinets of the rich and famous.
The Olympics Closing Ceremony has turned the Official Chart upside down. But who will be Number 1 with Reggie later?
The Gem's Vinyl Gems Shop is open for business.
Wedding Watch: Picking through the aftermath of last night's Hen Parties. Gemma chatted to Hen Laura (whose hen party is still going on by the sound of it) and Party Organiser Jessie.
1Xtra turned 10 years old this week and RnB stars Cleo Sol and Angel performed this lovely medley of tracks from Beyonce to Wretch 32 to celebrate.
Dawn Porter calls in to tell Gemma if she enjoyed her Hen Day yesterday - all organised by Miss Cairney herself.
Last on