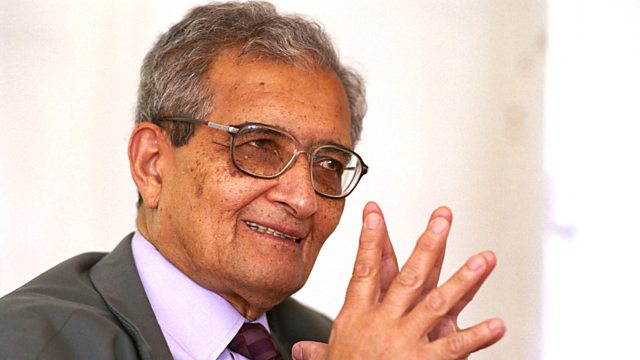 Amartya Sen
Listen in pop-out player
The New Elizabethans: Amartya Sen the Nobel-winning laureate known as the Mother Theresa of economics for his work understanding and fighting the causes of poverty.
Best known for his work on the causes of famine, his book Poverty and Famines: An Essay on Entitlement and Deprivation, argued that famine occurs not only from a lack of food, but from inequalities built into mechanisms for distributing food. Sen also helped to create the United Nations Human Development Index which is used to rank countries by standard of living or quality of life.
Now working as Professor of Economics and Philosophy at Harvard University, he began at the tender age of twenty-three by setting up a new economics department at Jadavpur University in Calcutta, but he has also held professorships at Delhi University, the London School of Economics and the University of Oxford.
When in 1998 he was appointed Master of Trinity College, Cambridge, he became the first Asian academic to head an Oxbridge college. In the same year he received the Nobel Memorial Prize in Economic Sciences for his work in welfare economics.
The New Elizabethans have been chosen by a panel of leading historians, chaired by Lord (Tony) Hall, Chief Executive of London's Royal Opera House. The panellists were Dominic Sandbrook, Bamber Gascoigne, Sally Alexander, Jonathan Agar, Maria Misra and Sir Max Hastings.
They were asked to choose: "Men and women whose actions during the reign of Elizabeth II have had a significant impact on lives in these islands and/or given the age its character, for better or worse."
Producer: Clare Walker.
Last on