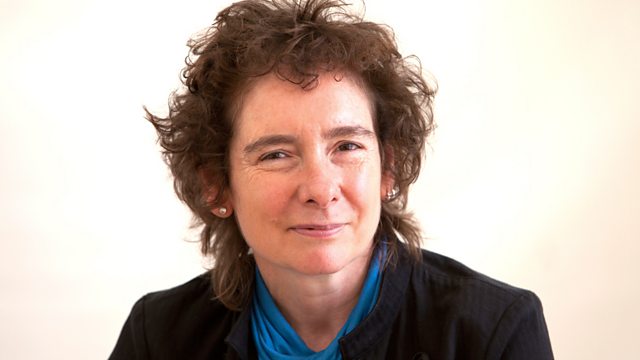 Jeanette Winterson; Birger Larsen, director of The Killing
Listen in pop-out player
With Mark Lawson.
Writer Jeanette Winterson discusses her new novella, The Daylight Gate, which is based on real characters from the notorious Pendle witch trials from 1612. The story shows how politics, religion, magic and superstition were gruesomely intertwined following the Gunpowder Plot against James I - especially in Jeanette Winterson's home county of Lancashire.
Danish TV drama The Killing was an international hit - as was the jumper worn by its main character. Its director Birger Larsen is now making his UK debut with Murder, a crime drama set in Nottingham starring Stephen Dillane. Larsen and the co-creator of Murder, Robert Jones, talk about the series - and there's a revelation about that famous knitwear.
As the US presidential election grows nearer, musicians are entering the campaign. Both Ry Cooder's latest album Election Special, and new wave band Devo's new song Don't Roof Rack Me, Bro! (inspired by Mitt Romney's road trip with the family dog in a kennel strapped to the car roof) seem timed for maximum political impact. Music writer David Hepworth joins Mark to discuss what does and doesn't work in political songs, and whether they ever do more than preach to the converted.
Producer Nicki Paxman.
Last on