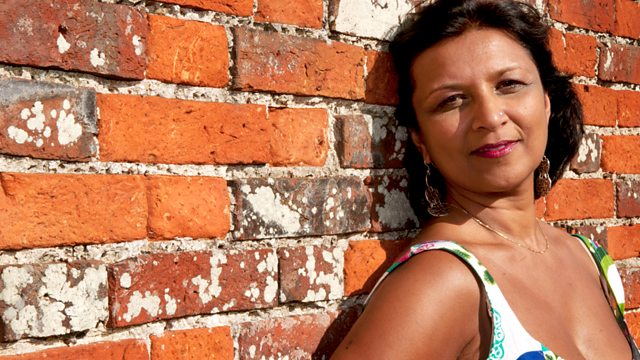 Nation Beat in Session
Lopa Kothari with a mix of sounds from across the globe and a session by the Brazilian/American outfit Nation Beat who combine traditional maracatu drumming with funk, country and blues.
The American/Brazilian collective Nation Beat plays a 21st century mashup inspired by Brazilian maracatu drumming, New Orleans second line rhythms, funk and country-blues. They're the first American group to record in Brazil with the legendary Mestre Walter and Maracatu Nação Estrela Brilhante - and the first Brazilian band to perform with Willie Nelson who called Nation Beat "just a fantastic group".
Last on