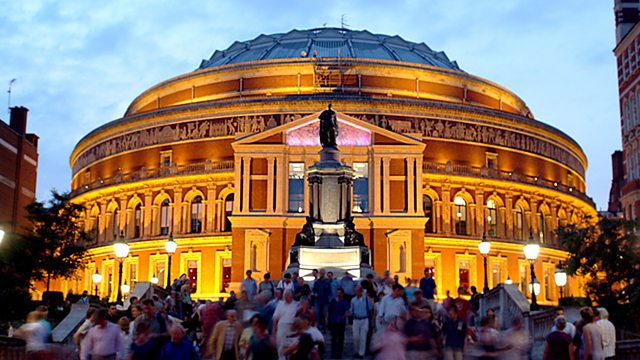 Vaughan Williams - Symphony No 6
Live from the Royal Albert Hall, London
Presented by Martin Handley
In this unusual programme, the BBC Scottish Symphony Orchestra with their Associate Guest Conductor Andrew Manze perform three differently powerful symphonies by Vaughan Williams who was one of the most important British composers of the last century. These three starkly different works chronicle our national life in the troubled times of the 1930s and 40s.
Vaughan Williams denied any prophetic statement of gathering European war clouds, but the 4th symphony, written in 1931-34, is still a work full of anger, menace and turbulence. Perhaps influenced by continental composers writing at the same time, Vaughan Williams was, perhaps unknowingly, holding up a mirror to the increasingly troubled times. In stark contrast to that world, and perhaps as a reaction to the Second World War itself, the 5th Symphony (1938-43) is warmly sunlit with mystical lyricism and is a return to the pastoral, nature visionary music that many people associate with Vaughan Williams. One of the greatest of English symphonies, it was premiered at the Proms in 1943 and the serene final cadence comes as near to perfect peace as any 20th century Symphony. The 6th symphony (1944-47) hits you between the eyes, with what is surely reflecting Britain ravaged by war - anguished and explosive. The last movement sinks to timeless, quiet desolation until we sink into oblivion.
Vaughan Williams: Symphony No. 6
BBC Scottish Symphony Orchestra
Andrew Manze (conductor)
This Prom will be repeated on Friday 31 August at 2.00pm.
Last on
More episodes
Next
You are at the last episode