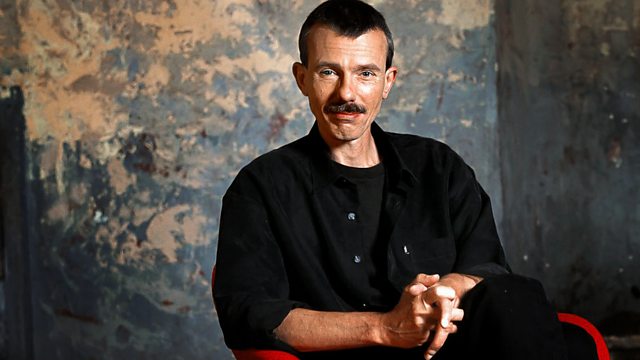 13/08/2012
Jonathan Swain presents symphonies by Mozart, Brahms and Dvorák performed by the Romanian Radio National Symphony Orchestra.
12:31 AM
Mozart, Wolfgang Amadeus (1756-1791)
Symphony no. 36 (K.425) in C major "Linz"
Romanian Radio National Symphony Orchestra, Cristian Brancusi (conductor)
12:57 AM
Brahms, Johannes (1833-1897)
Symphony no. 1 (Op.68) in C minor
Romanian Radio National Symphony Orchestra, Walter Hilgers (conductor)
1:42 AM
Dvorák, Antonin (1841-1904)
Symphony no. 9 (Op.95) in E minor "From the New World"
Romanian Radio National Symphony Orchestra, Gerd Schaller (conductor)
2:23 AM
Ockeghem, Johannes (c.1410-1497)
De Profundis clamavi for 5 voices
BBC Singers, Bo Holten (conductor)
2:31 AM
Vivaldi, Antonio (1678-1741)
Dixit Dominus for SSATB soloists and double choir and orchestra in D major (RV.595)
Choir of Latvian Radio and the Riga Chamber Players, Sigvards Klava (conductor)
3:01 AM
Shostakovich, Dmitry [1906-1975]
Quintet for piano and strings (Op.57) in G minor
Aronowitz Ensemble
3:33 AM
Obradors, Fernando (1897-1945)
Canciones Clásicas españolas - excerpts
Isabel Bayrakdarian (soprano), James Parker (piano)
3:48 AM
Bridge, Frank (1879-1941)
Miniatures - No.8 Valse Russe for violin, cello and piano
Moshe Hammer (violin), Tsuyoshi Tsutsumi (cello), William Tritt (piano)
3:52 AM
Boccherini, Luigi (1743-1805)
Concerto for harpsichord and orchestra in E flat major (G.487)
Eckart Sellheim (fortepiano), Collegium Aureum, Franzjosef Meier (conductor)
4:09 AM
Delius, Frederick (1862-1934)
Irmelin - prelude
Symphony Nova Scotia, Georg Tintner (conductor)
4:14 AM
Ravel, Maurice (1875-1937)
Alborada del gracioso - from the suite 'Miroirs' (1905)
Bengt-Åke Lundin (piano)
4:21 AM
Verdi, Giuseppe (1813-1901)
Overture - Nabucco
Bergen Philharmonic Orchestra, Alun Francis (conductor)
4:31 AM
Boeck, August de (1865-1937)
Fantasy on two Flemish Folk Songs (1923)
Vlaams Radio Orkest (Flemish Radio Orchestra), Marc Soustrot (conductor)
4:38 AM
Scriabin, Alexander (1872-1915)
Fantasy in A minor for two pianos
Aglika Genova & Liuben Dimitrov (pianos)
4:44 AM
Solnitz, Anton Wilhelm (c.1708-c.1752-3)
Sinfonia (Op.3 No.4) in A major for strings and continuo
Musica ad Rhenum
4:56 AM
Hindemith, Paul (1895-1963)
Trauermusik for viola and string orchestra
Rivka Golani (viola), Toronto Symphony Orchestra, Andrew Davis (conductor)
5:05 AM
Sibelius, Jean (1865-1957)
6 Impromptus (Op.5)
Juhani Lagerspetz (piano)
5:21 AM
Debussy, Claude (1862-1918), orch. Ravel, Maurice (1875-1937)
Danse (Tarantelle styrienne)
Winnipeg Symphony Orchestra, Kazuhiro Koizumi (conductor)
5:27 AM
Grieg, Edvard Hagerup (1843-1907)
Peer Gynt - suite no. 1 (Op. 46)
Bergen Philharmonic Orchestra, Ole Kristian Ruud (conductor)
5:52 AM
Bach, Carl Philipp Emanuel (1714-1788)
Sonata in D major (Wq.83/H.505)
Les Coucous Bénévoles
6:09 AM
Chopin, Frédéric (1810-1849)
Sonata in B flat minor (Op.35)
Ivo Pogorelich (piano).
Last on