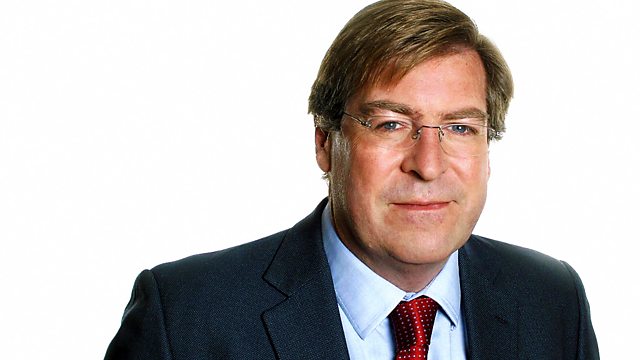 Edward Stourton revisits broadcast debates from the archives - exploring the ideas, the great minds behind them, and echoes of the arguments today.
When Correlli Barnett, the military historian, came to BBC studios in 1974 to record this debate, Britain was in dire straits. Like many at the time, he wondered why, just a century before, Britain had been the world's most powerful nation in terms of both military and economic strength. For the most part, Barnett blamed the ruling elites for Britain's demise - for creating a political culture that was overly liberal and lacking technological know-how. Had a romantic idealism set in and industrial development been neglected? And where did the roots of the problem reside - in our education system or the empire?
His adversary was historian and journalist Paul Johnson, who agreed that Britain was sick but offered a different diagnosis. Was the collapsing empire a symptom of Britain's decline or was it the cause? Having won two world wars, was Britain's military might real or merely a delusion of grandeur? And what was wrong with our leaders and their schooling?
In the studio dissecting the debate is Will Hutton, who has worked in journalism as an editor, a broadcaster and a commentator. He is author of "The State We're In" and currently the Principal of Hertford College at Oxford University. Joining him is David Edgerton, who is Hans Rausing Professor at the Centre for the History of Science, Technology and Medicine at Imperial College London. He is also author of "Britain's War Machine".
Producer: Dom Byrne
A Blakeway production for BBC Radio 4.
Last on
More episodes
Previous
You are at the first episode