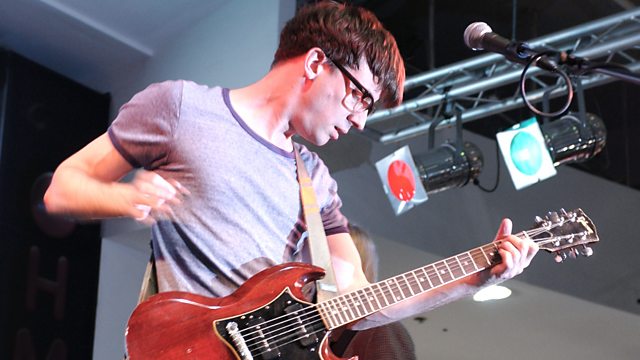 Blur guitarist and solo artist Graham Coxon discusses his key musical moments with Matt Everitt.
Graham chats about meeting Damon, Alex and Dave for the first time and the incredibly chaotic early days of Blur before There's No Other Way made them into popstars.
He discusses his difficulties dealing in with the tabloid attention and fame that followed the success of Parklife, and his own battles overcoming alcohol addiction. He also talks frankly about his clearly painful exit from Blur and his happy reunion with the band.
His fascinating solo career also gets covered, as his music evolves from low-fi garage rock, to jagged punk and from pastoral acoustic folk to upbeat indie pop hit singles.
It's a revealing and honest look at the musical life of Blur's experimental heart and - in the words of Noel Gallagher - "The greatest guitarist of his generation".
First broadcast in 2012.
Last on