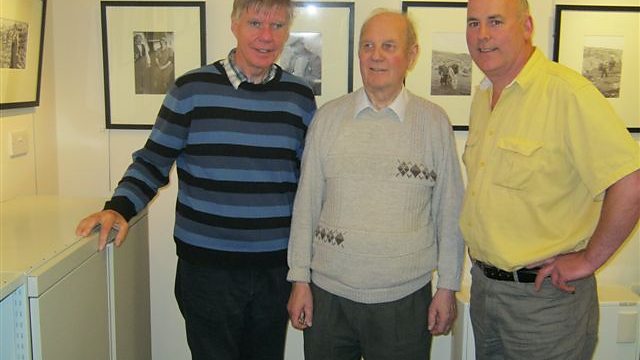 14/08/2012
Beachdan bho thall thairis air dè bh'anns na pàipearan-naidheachd agus aig luchd nam meadhanan ri radh mu na Geamannan Oilimpigeach. Tha sinn cuideachd a' foighneachd am bu chòir do dhaoine a tha seachad air trì fichead bliadhna 'sa deich a bhidh air an spionnadh gu bhi a' gabhail pàirt ann a' farpaisean spòrs .
Bidh sinn a' tadhal air taisbeanadh dhealbh "Werner Kissling" a tha an-dràsta ann an Taigh-Tasgaidh Chill Donnain ann an Uibhist a Deas. Agus Hercules - an Dia Greugach an dàrna fear mu dheireadh san t-sreath.
E-mail: coinneach@bbc.co.uk
Overseas perception of the Olympic Games, do the games inspire the over seventies, Werner Kissling Exhibition and the Greek God Hercules.
Last on